---
Following a change in weather station software this page is now static displaying a weather record for the period August 2013 to September 2014.
Current weather conditions can be found at Weather Underground - subject to site internet connection being up.
---
For an explanation of the terms and abbreviations then I recommend this FAQ (and it looks like they're also running a Davis Vantage weather station).
The charts below show weather data the year beginning August 2013 up to September 2014, measured by a personal weather station just outside Francistown in North-East Botswana.
Temperature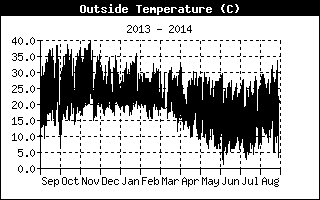 Rainfall and Evaporation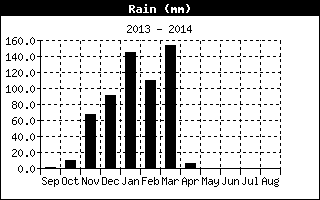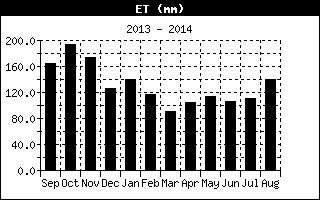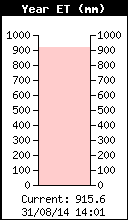 Wind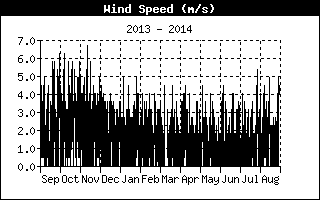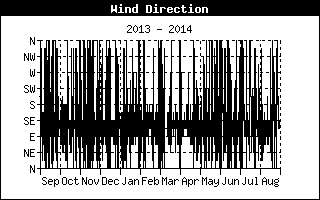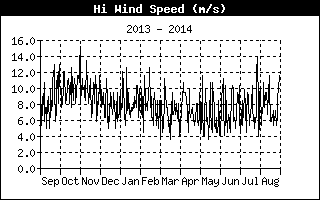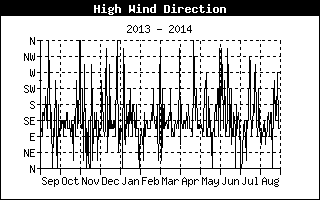 Barometer (Air Pressure) and Air Density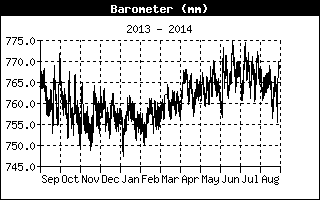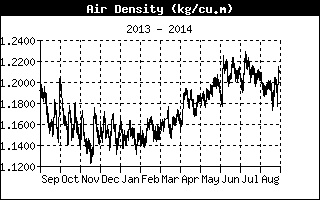 Humidity and Dewpoint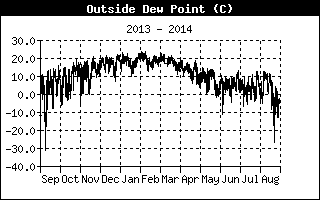 Outside Heat Index, Wind Chill and Apparent Temperature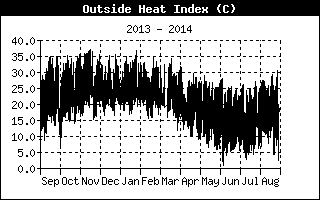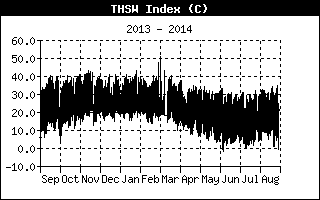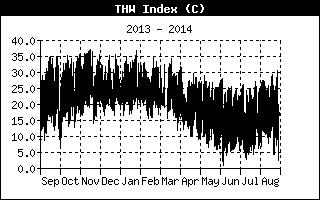 Solar Radiation and Energy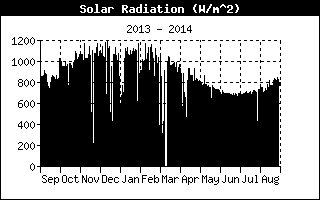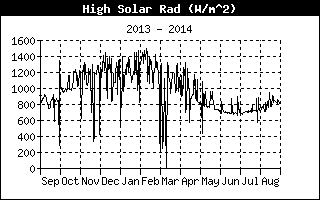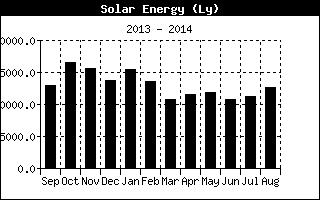 Divide by 83 to get the approximate kWh per square metre per month for solar panel calcs.
Vertical axis runs 0, 5000, 10000, 15000, 20000.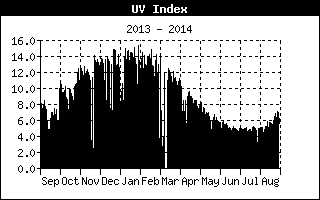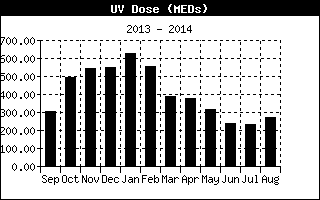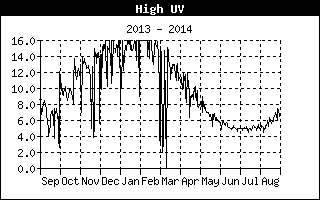 Building Information